Hillsdale

Massage.com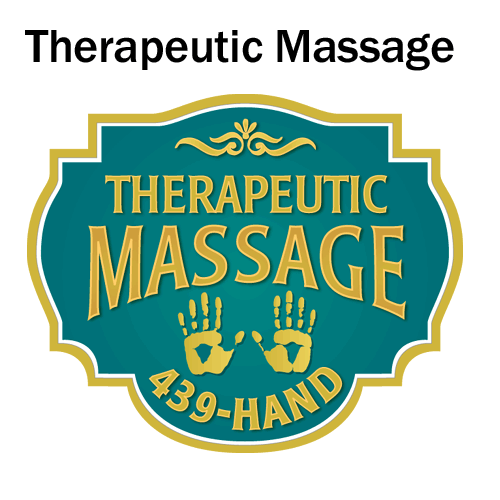 Therapeutic Massage - hillsdalemassage.com
Pain reduction to relaxation massages offered by certified massage therapists at Therapeutic Massage in Hillsdale MI.
WHAT IS MASSAGE THERAPY?
Massage therapy is a gentle form of treatment that incorporates such techniques as light strokes, deep kneading, and small friction-type movement. These techniques serve to oxygenate the muscles, releasing chronic tension and pain, improving circulation and flexibility, and reducing mental and physical fatigue. In many cases, a weekly massage frees the client from tension, stress, anxiety, and various aches and pains.
CERTIFICATION
Therapists of Therapeutic Massage are Nationally Certified, A.M.T.A. & A.B.M.P. Continuing education is an ongoing requirement.
QUESTIONS ABOUT MASSAGE?
At your first appointment you will be asked to complete a client information form. This allows your massage therapist to learn about your particular needs.
What should I expect?
The massage room, is arranged to create a warm and relaxing environment. The massage table is covered with fresh linens. Soft lighting and tranquil music to enhance your massage experience.
What Do I Wear?
For a full body massage, most people choose to disrobe to their underwear. You are warmly draped at all times, except the area being massaged. Your privacy will be respected at all times.
½ Hour Massage $30.00
45 Minutes $40.00
Hour $50.00
1 ½ Hours $70.00
1 Hour Hot Stone Massage $70.00
90 Minute Hot Stone Massage $85.00
45 min. Reflexology (feet only) $45.00
1 Hour Pregnancy Massage $50.00
Seated Chair Massage $1.00 per minute
Cash, Check, Visa, M/C, American EX, & Discover Accepted



Instant Gift Certificates are now available!


Appointments Available 6 Days a Week
Monday – Friday 8:00am - 7:00pm
Saturday 8:00am – 2:00 or 3:00pm

Missed appointment may be billed
We have reserved this time for you. Please give a 24-hour notice if you cannot keep your appointment in order that another client may use this time.

PLEASE…
Advise us of any changes in your medical status, including: Poison Ivy, fever, rash, athlete's foot, prior to your appointment.

Call (517) 439-HAND

Gift Certificates:
Instant Gift Certificates are now available!
Safe & secure online ordering with all major credit cards and Stripe.

Contact:
MAIN OFFICE
Therapeutic Massage
1342 S. Hillsdale Rd
Hillsdale, MI 49242
Phone 517-439-HAND (4263)
Map
Directions
Therapeutic Massage is located 3 blocks south of the Hillsdale Hospital.